Head – Pharmacovigilance
Dr. Shoba Rajagopal Krishnakumar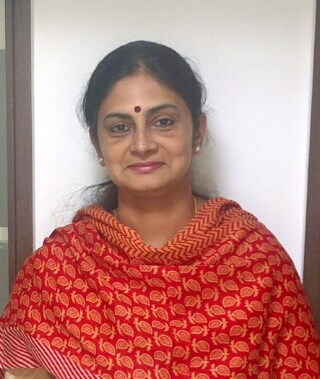 Dr. Shoba has a total experience of 14 years in clinical research and 5 years in PV. She is a diplomate of the National Board (DNB) in Anaesthesiology- National Board of Examinations, New Delhi and MBBS from Trichur Medical College, University of Calicut.
Dr. Shoba has served as the Head of Pharmacovigilance and Medical Affairs at NCS since Oct 2010. She is responsible for the oversight of the Pharmacovigilance unit including planning and execution, and monitoring of compliance. Dr. Shoba iteracts with clients and auditors for PV related activities.
Previously, she was Head of Biostudies at a major Indian CRO in charge of running the clinical department with four units totaling 360 beds. Her responsibilities included:
Safety monitoring of all studies conducted including planning of safety monitoring parameters in protocol, additional safeguards/personnel during conduct of study, and AE/SAE reporting

Plan and conduct of more than 300 biostudies including protocol design, logistics

Principal investigator for several phase I and II and BA/BE studies.
Other activities:
Local safety monitor and member of the data safety monitoring board of a phase 1 vaccine trial
Was a founder member of Bangalore's first Independent Ethics Committee providing EC oversight for BA/BE as well as phase I to IV clinical trials up to 2006