Head - Quality Assurance & Regulatory Affairs
Dr. James John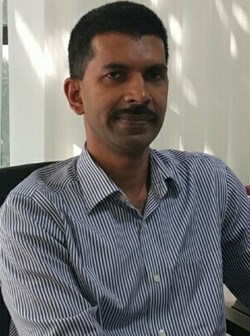 Dr. John holds an M.D. (Pharmacology) from St. John's Medical College, Rajiv Gandhi University of Health Sciences, Bangalore (Karnataka).
He is a clinical pharmacologist with 13 years of experience including eleven years experience in Clinical Research. His initial two years was in medical practice. Dr. John is the Head of Regulatory Affairs.
Dr. John possesses strong expertise in adverse event terminology, documentation and reporting. Hands on experience in defining procedures, processes and guidelines in line with US FDA, European and Indian drug-related vigilance guidelines for adverse event reporting, recording and management. He has in depth knowledge of US FDA, European and Indian drug-related regulatory guidelines.
Dr. John has successfully conducted and supervised over 300 studies as a clinical investigator and principal investigator. He is an effective communicator with strong relationship management, people management, planning, coordination, analytical and problem-solving skills. One of his greatest strengths is his capacity to work in pressure situations while meeting deadlines.