Head Clinical Trials
Dr. Rajeev Siddaraj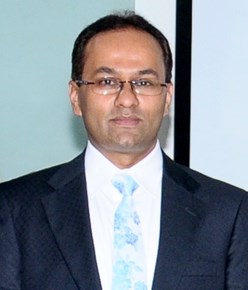 Dr. Siddaraj has 11 years of experience in the field of clinical research. He holds a MBBS and DCP.
Dr. Siddaraj played a vital role in establishing systems and accreditation of clinical pathology labs catering to clinical research. He has conducted over 500 studies involving different categories of medicinal products with various formulation. Dr. Siddaraj has been involved in various patient based clinical studies with different therapeutic classes of drugs. He has been Involved in all steps of research project from scientific feedback to research documents to the execution of the study to submission of study report to the client, including the overall project management.
Dr. Siddaraj hs been involved in pharmacovigilance activities for more than two years. His duties include being in charge of drug safety surveillance, case processing and literature surveillance.